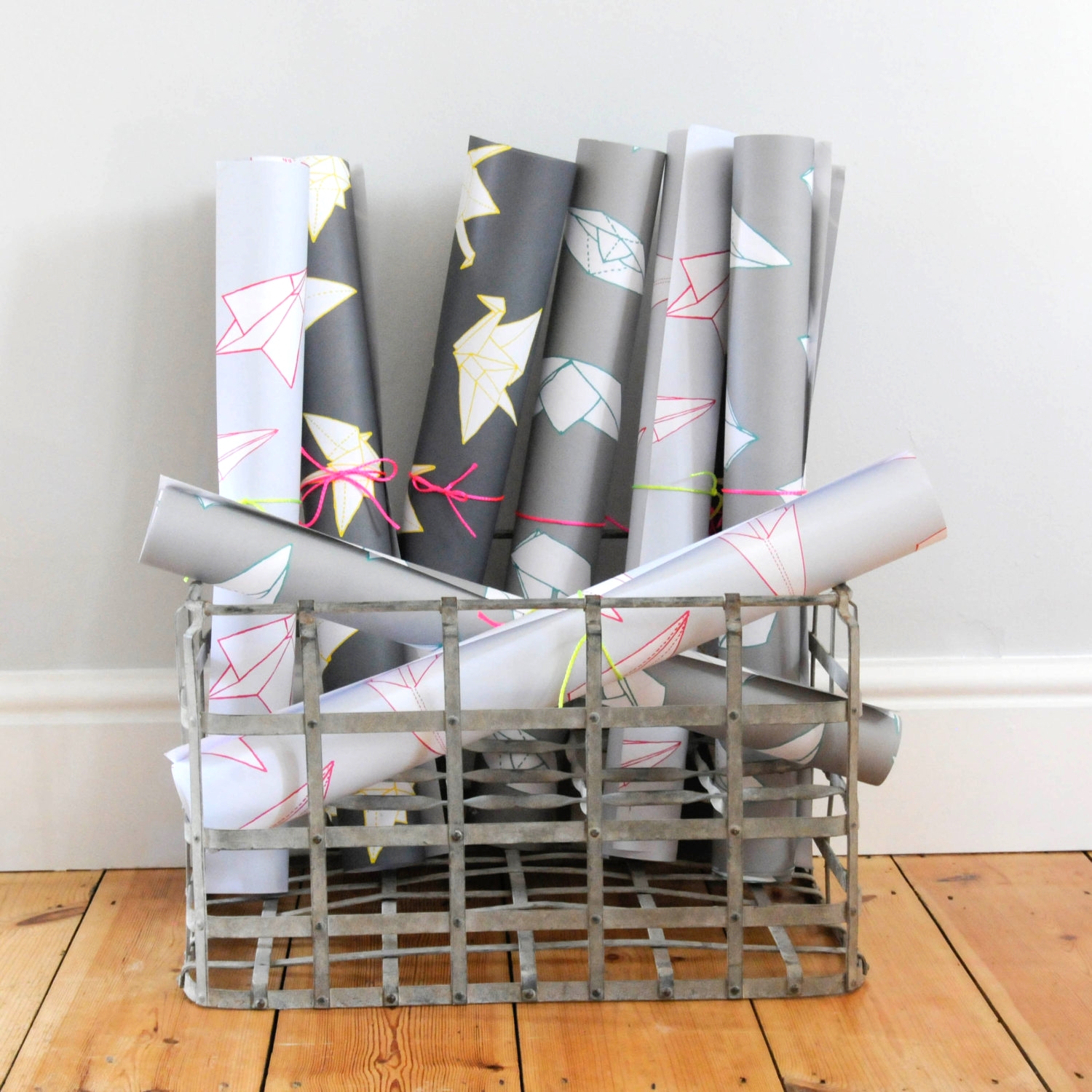 Gift Wrap
Origami Gift Wrap Sheet
Origami wrapping paper suitable for all occasions.

100% recycled premium gift wrap. The gift wrap is a available in three designs based on origami illustrations. These sheets come folded in a hard backed envelope to protect it in the post.

All sheets are 50cm x 70cm.

Individual, sets of cards and matching gift tags also available. We also have gift wrap sets with tags and cards too.

Available in planes, boats and cranes designs.

This print is also available on greetings cards, gift tags and various cushions. Please see full range.

made from:
Printed in the UK on 100% recycled eco paper.

dimensions:
50cm x 70cm when unfolded.